Universal Compute Modules
---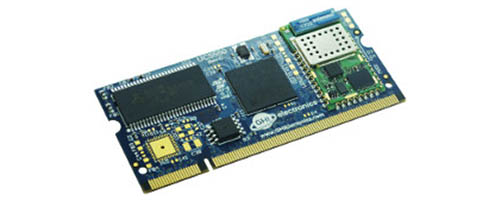 Universal Compute Modules are based on a 200 pin SO-DIMM form factor. All models follow a standard pin out making it easy to change modules to fit the needs of your product.
A variety of tools and software options are available. Check the individual product documentation for details.
The UCM Standard
Description, peripherals and pinouts of the standard. Learn more...
UC2550
ARM Cortex-M4 based UCM with optional Wi-Fi. Learn more...
UC5500
ARM Cortex-M7 based UCM with optional Wi-Fi. Learn more...
G400D
Based on a 400 MHz Atmel ARM 926. Learn more...
UCM Development Options
Development boards, breakout boards, displays. Learn more...
---
Learn more about The UCM Standard and check out the UCM Development Options to quickly prototype your project.
You can also visit our main website at www.ghielectronics.com and our community forums at forums.ghielectronics.com.