File System
---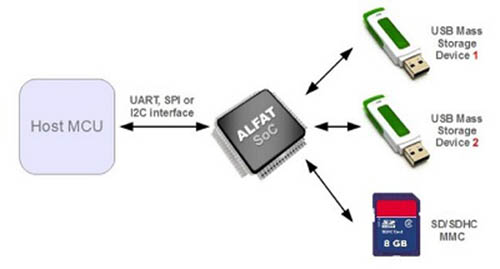 This page has the technical details and manuals for the File System products.
ALFAT Evaluation Kit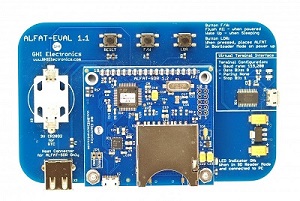 This kit offers everything needed to evaluate F40 (ALFAT) and the different ALFAT OEM boards. As F40 and F20 share the same command set, this kit can also be used for understanding the F20 commands.
The kit includes:
ALFAT OEM board
ALFAT SDR board
ALFAT EVAL carrier board
Storage devices and USB cable
F40 (ALFAT) Chipset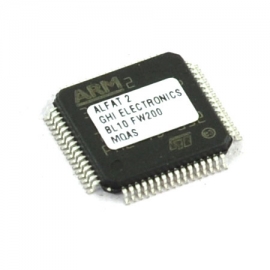 F40, originally called ALFAT, is the flagship file system chipset.
ALFAT OEM Board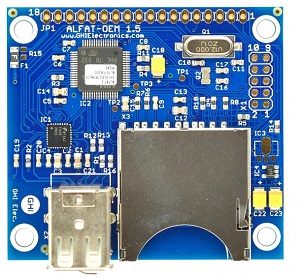 F40 chipset with SD and dual-USB connectors. The PHY needed for USB 2.0 480 MHz speeds is available on one of the USB ports.
ALFAT SD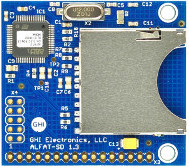 F40 chipset with SD connector.
ALFAT USB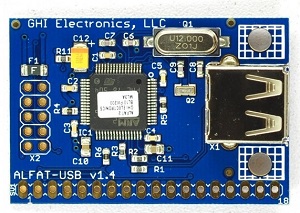 F40 chipset with USB connector.
ALFAT SDR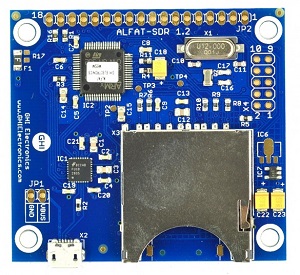 This board wires the F40 in SD-reader mode.
F20 Chipset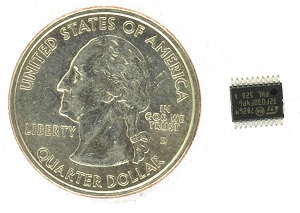 This low-cost chipset is compatible with F40 but with a limited feature set.
F20 uSD Board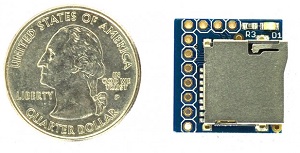 This boards combines F20 with a micro SD card connector on a very tiny circuit.
uALFAT Chipset
USBwiz Chipset
---
Visit our main website at www.ghielectronics.com and our community forums at forums.ghielectronics.com.